Halloween - Just now what it used to be or is it?
• Kemarie Black • childhoodhalloweenmemories • Halloween • halloween1970 • halloweencandy • halloweencostumes • Halloweennowandthen • Metalhead_threads • modernhalloween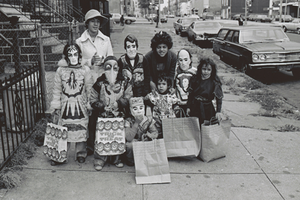 Halloween, when I was a kid, was the coolest time of the year.  Not only was the weather in North Texas perfect but the excitement over this simple holiday was electric. I remember looking so forward every year to getting my cheap plastic costume, you know the ones with the masks that had the little elastic string that went over your ears.  Even though it was impossible to breathe and made you sweat like crazy, you were super stoked and ready to risk it all for this one night of the year. It was always a magical time for me. ...
---
• Kemarie Black
This shop has been in the making for many many years.  I just didn't realize it until a few months ago. I have always LOVED all things scary, scabby and ghoulish.  I'm the one who spends all year on the internet looking for the perfect addition to my already obnoxious Halloween collection.  I must say it is contagious, because I have sucked my family in too. Halloween is like a national holiday at our house.  Everyone takes the day off just to get everything pulled out of the attic and placed just right before dusk.  We always add at least...